So, I've been gone quite a while now; only to be drawn back in by a message from a certain site owner...
I got a bit busy with real life (moved!) and then sucked back into my other love, Transformers! (I know, I'm a huge dork.) Besides the new toys, movie, and a local fan-run Transformers convention; I've wandered into the world of customization! That's right, I take a perfectly good kid's toy and slap paint onto it; turning it into a whole other figure!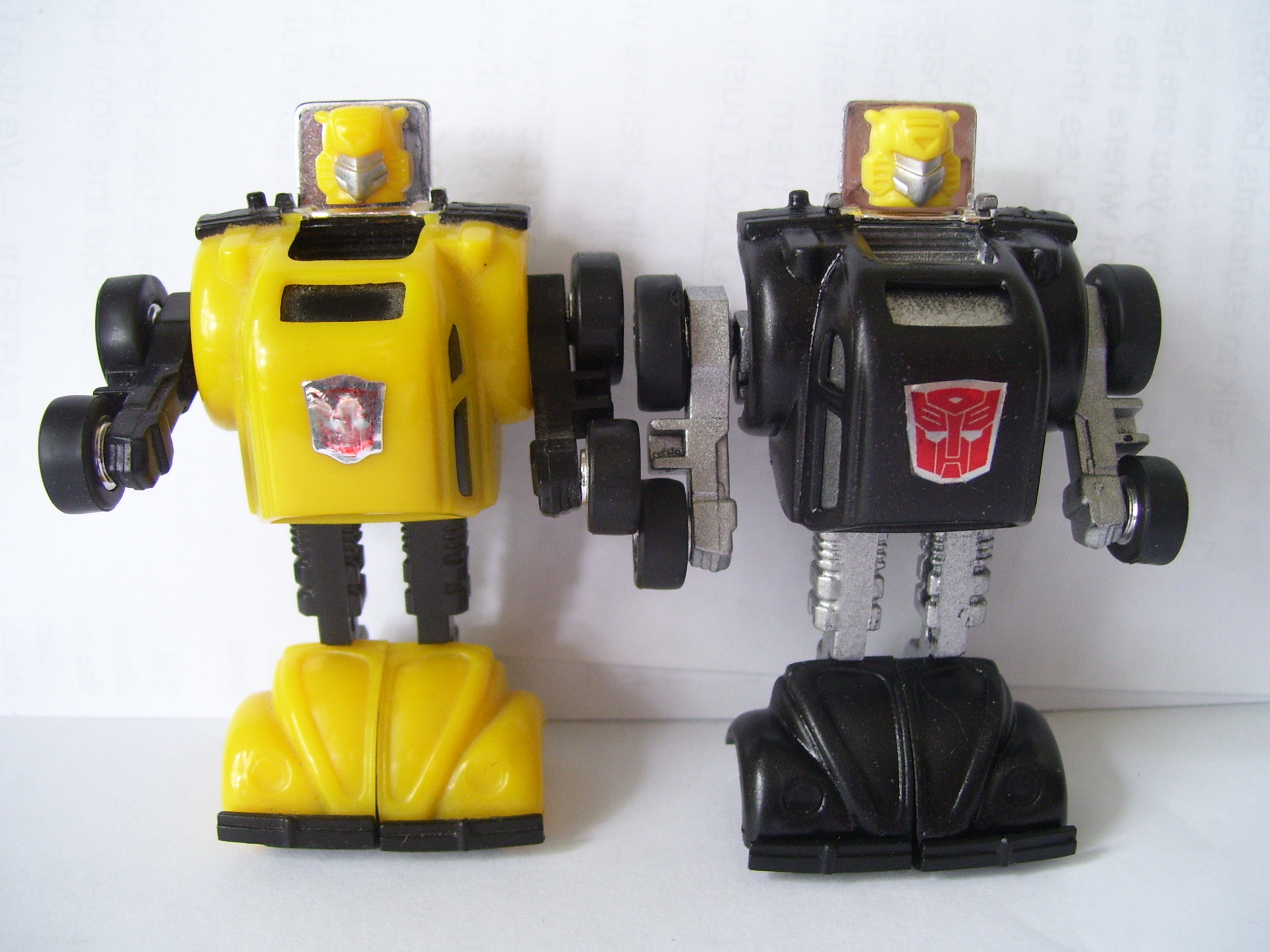 "Stealth Bumblebee"

"Nemesis Heffer" -a custom repaint of a figure similar to that of a Dairycon Exclusive named "Heffer"...
Speaking of Dairycon... Dairycon is a small fan-run, unofficial Transformers convention held in Fond Du Lac, Wisconsin. They've been running it for 10 years now, and I was recently asked to join the staff after writing up the news releases for the recent convention held earlier this month... I'm pretty psyched about it, and am looking forward to my first year on staff!
Outside of that, the latest TRON-based ARG (Alternate Reality Game) has had me sidetracked (learn about it here) the last few months as well...
And then there's "Real Life"... My wife & I have moved from the apartment that we've lived in for the last 10 years into one that we're sharing with a long-time friend... It's working out well living with our friend, the only problems that we've run into have been regarding her health insurance... The insurance she had over in Minnesota doesn't cover anyone in Wisconsin, so we had to find something comparable that we could afford... -And even then, well... It took us a while before we got everything figured out and working the way that it should have in the first place...
The fact that the only gaming system I owned is a Nintendo Wii didn't help matters much either as I kept mis-remembering this site as the old "SquareEnix fansite", and I didn't own any Square games anymore... That has actually been remedied recently with my purchase of FFXIII for the Xbox360 (our roommate owns a Halo-Edition Xbox), and I've made a little bit of progress in the game... Before getting sidetracked by another game (two actually, the original Bioshock & Left4Dead games) that is...
Anyways, I hope that this post made some sense; I know it was a bit rambling and out of order! I'll do my best to be around a little more often in the future!
Sincerely,
Methusalen
-The Resident Chocobo-