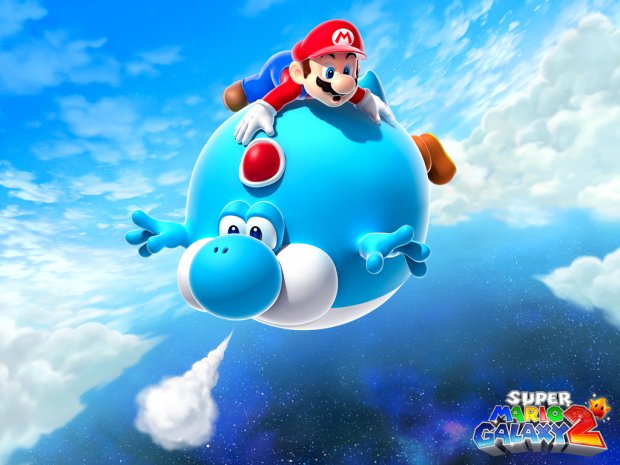 ReviewArguably the best Mario game in a decade, Super Mario Galaxy was followed up with an easy, lame, boring, if polished sequel in Super Mario Galaxy 2.
It's been noted that this sequel's existence is owed to the large quantity of leftovers from the original, leaving a bunch of galaxies on the cutting room floor. Super Mario Galaxy 2 feels like these throwaway levels were picked up, dusted off, polished off, and packed away.
Super Mario Galaxy 2 plays and looks spectacular, even better than the original in both regards. However, there's little to no challenge and play feels aimless; after a short while, the fun wears out, there seems to be little direction, goals begin to get blurry, and any reasons to continue playing are lost.
Although I didn't finish the game (I only made it to the fourth galaxy of seven total), I wouldn't recommend this game to anyone who calls themselves a gamer, the least of who enjoyed the original. If you still haven't played Super Mario Galaxy, pick it up now! But if you have, skip this bland rehash and hope the next major Mario game will be at least as good as the original.
Disagree? Leave scathing innuendos in the comments section below, or write your own review.